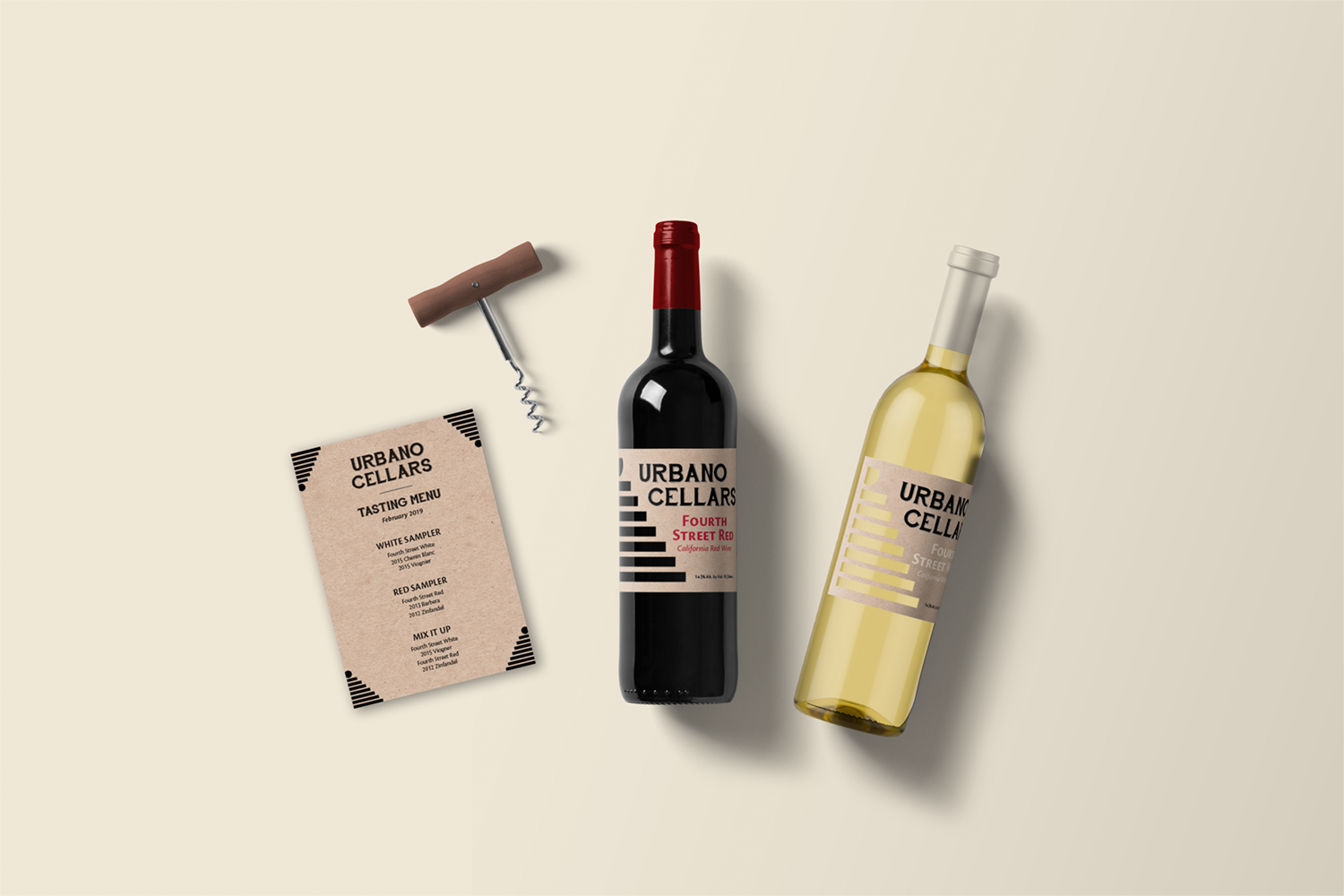 Urbano Cellars is an urban winery in Berkeley, California founded in 2006. It has a casual and welcoming atmosphere, with owners who love to share their passion for wine with others. The name Urbano refers to one of the owner's previous residence on Urbano Drive in San Francisco. 
Urbano Drive has a fascinating history as a horse racing track in the middle of the city from 1895 to 1905. The loop was eventually turned into a prominent housing development after the race track failed. The Urbano Cellars logo symbolizes the stone pillars that still flank the entrance to Urbano Drive.
Logo and typography updates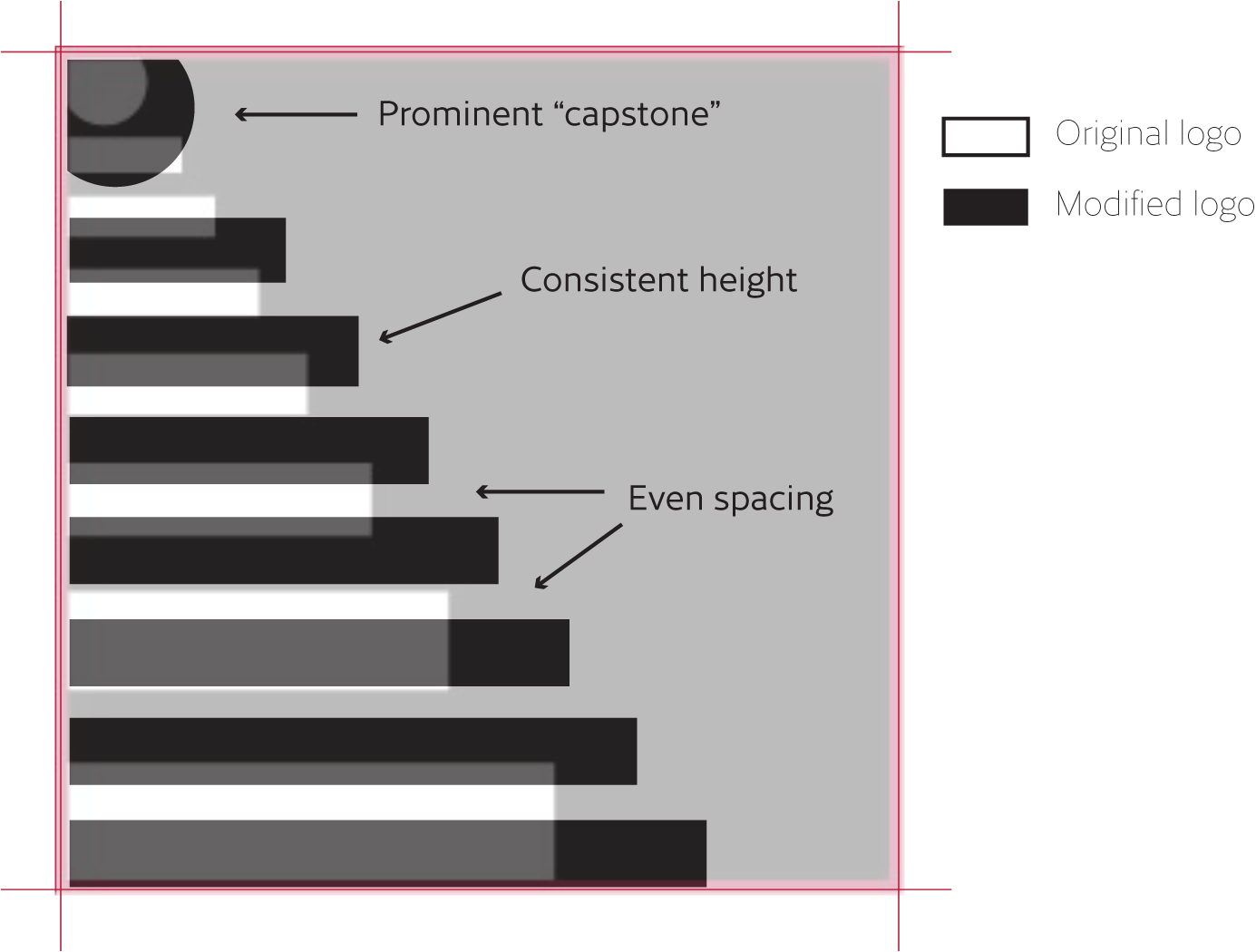 Urbano Cellars is approachable, hospitable, and inventive. I incorporated these attributes, the history of the name, and the urban setting into a concept that is reminiscent of early 1900s shop fronts. The Urbano Cellars logo already draws from an interesting history and physical icon, so I focused on refining elements to make the geometry more precise. I made this redesigned logo the centerpiece of a solid visual identity that better reflects the overall personality of the brand.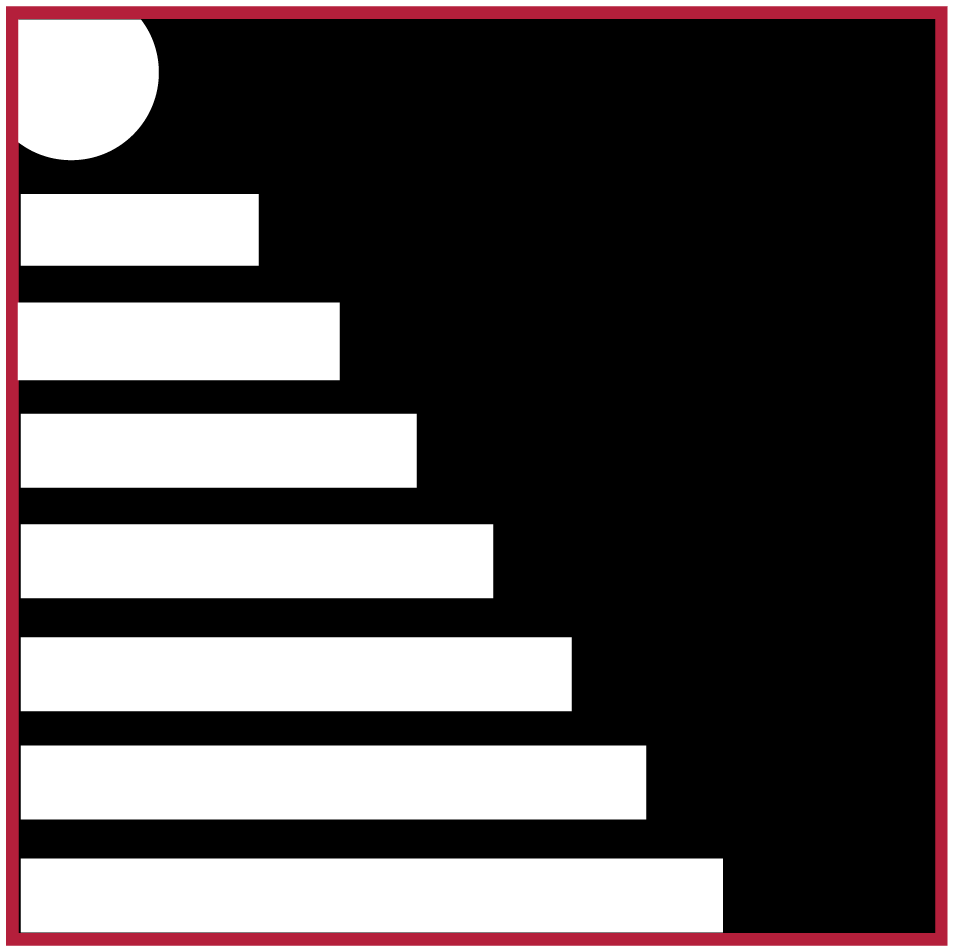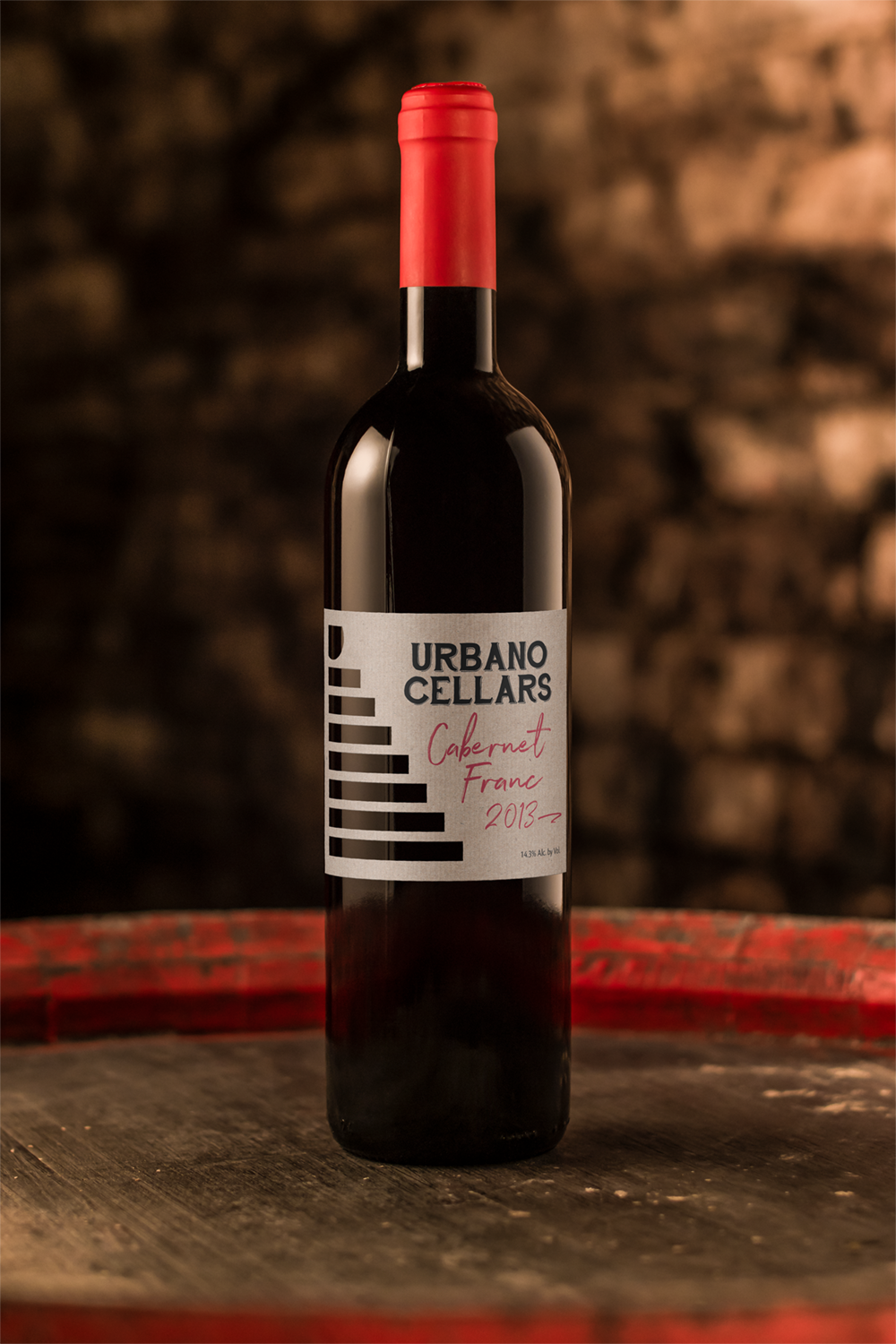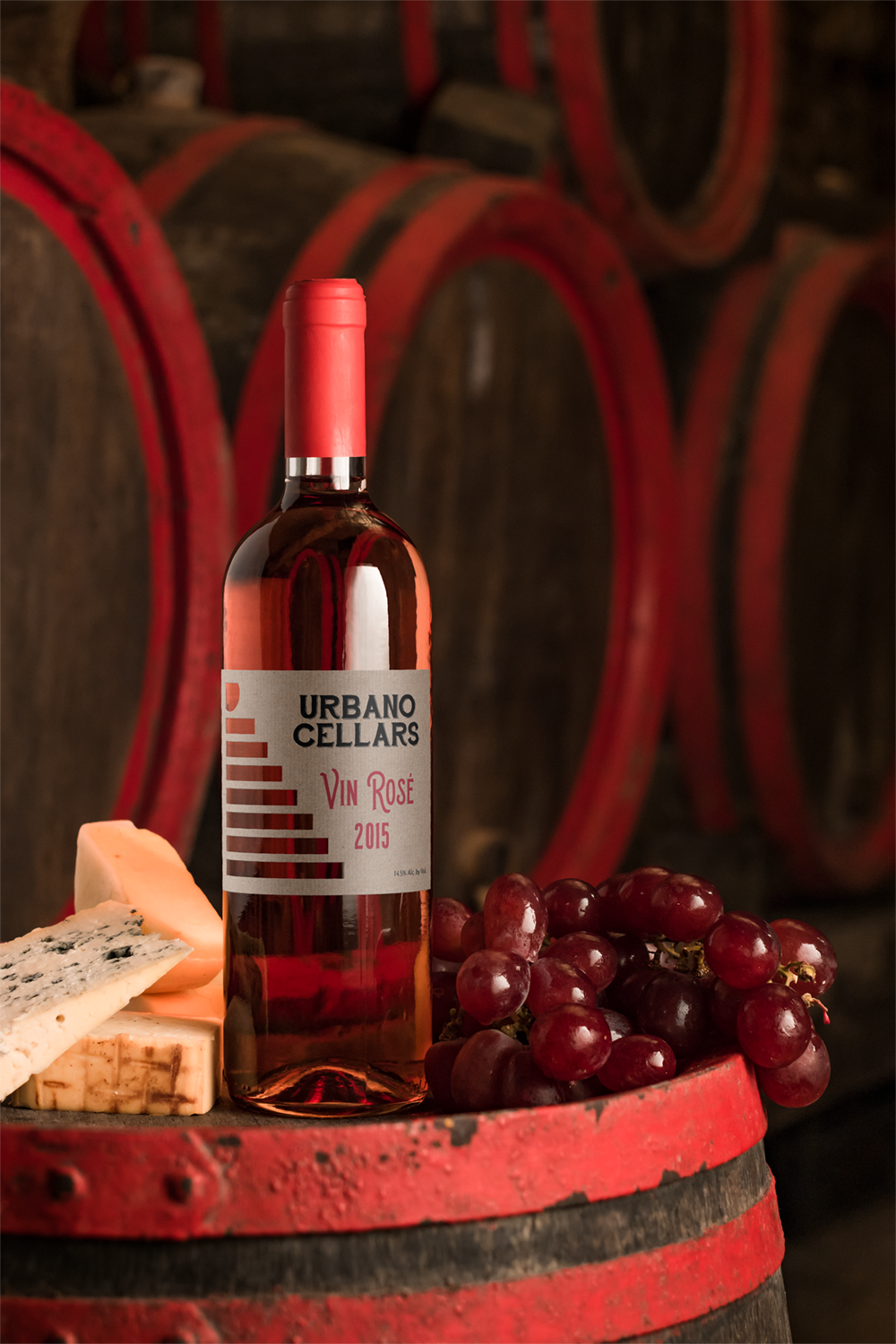 The logotype was updated to appear as if it were hand drawn by a sign painter circa 1900. Wine labels are printed on a simple brown paper with a laser cutout of the logo, placing emphasis on the wine itself. All of the wines utilize the same label base, but include a unique typeface that shows the personality of that particular varietal.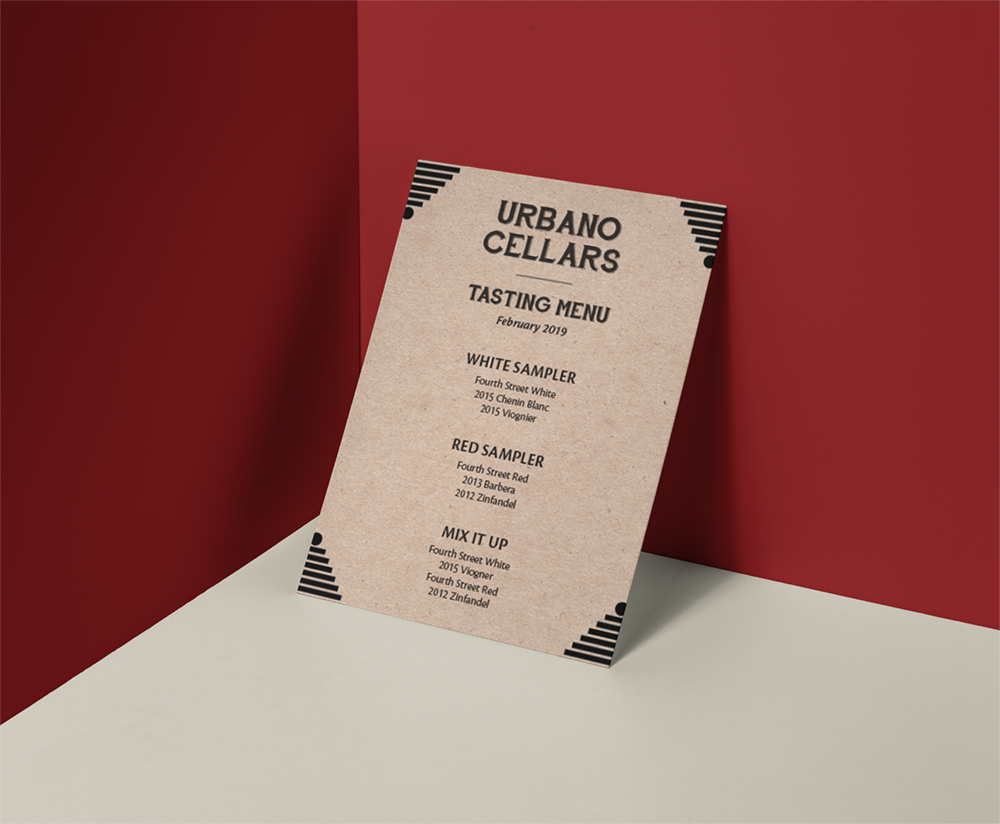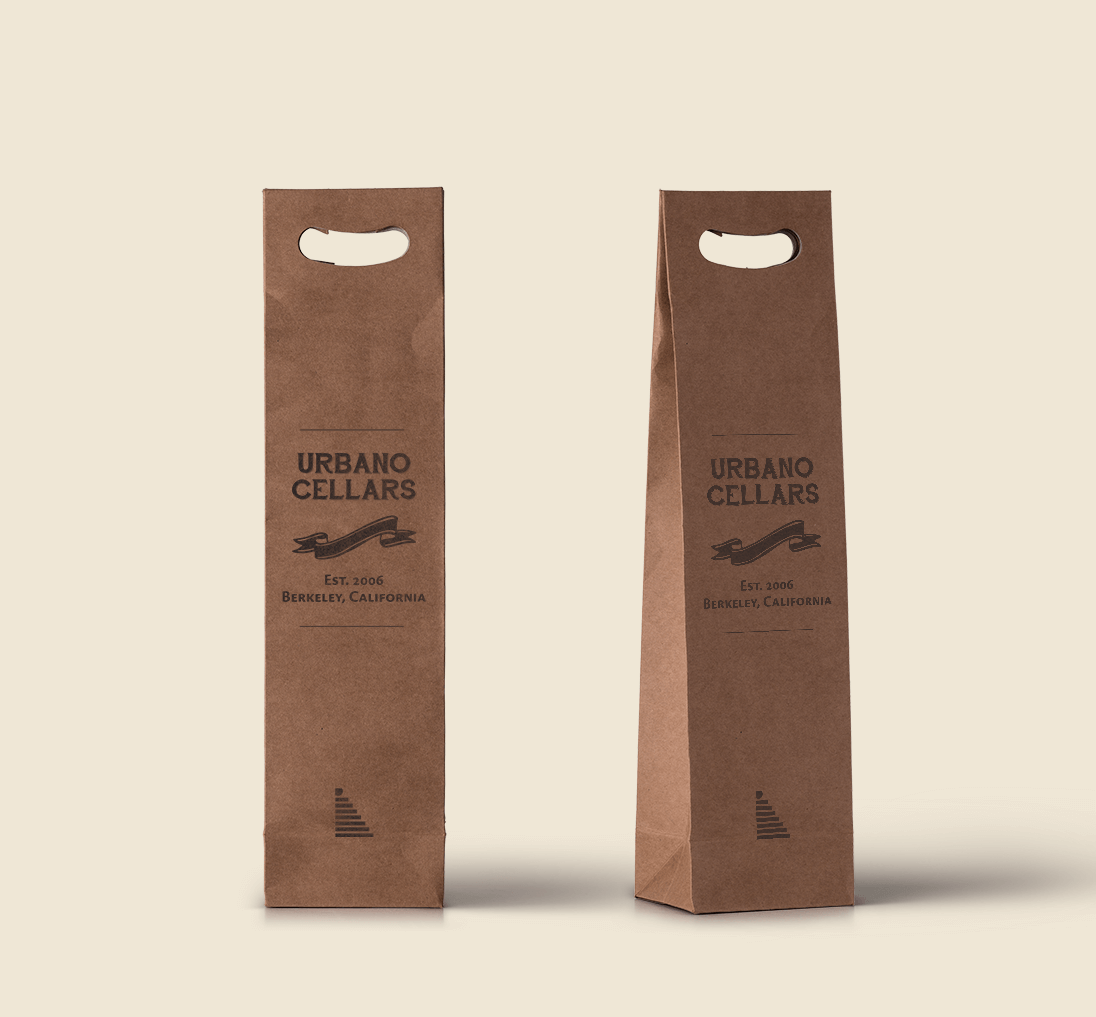 The tasting menu is printed on brown kraft paper to create a casual, vintage feel. Additionally, this material holds up well to the inevitable wine spills in the tasting room. Carry-home bags are also made of a sturdy brown cardboard material to maintain a consistent appearance.