San Francisco is a unique city filled with iconic landmarks and hidden pathways. While it may get a little less love from Hollywood than LA or New York, there are a wide variety of movies set in the City by the Bay that showcase what makes it so special. Inspired to get people outside and exploring, I worked with 2 other designers to create 7 adventures for 7 movies set in SF, a nod to its 7 by 7 mile geography.
This project came together while under quarantine, and really became a love letter to the San Francisco we were missing.
Typography and color selections
Itinerary content and copy
Once we defined our overall mission to share the places that make San Francisco special through the lens of movie locations, our team used a mind mapping process to brainstorm 7 movies and 7 items for each itinerary.
​​​​​​​
With our movie picks confirmed, we split up the films between our team to create itineraries that lead someone through an adventure inspired by the film. I developed the content and copy for

Vertigo

,

The Princess Diaries

, and

Zodiac

.
Using Google Slides, I created a working deck where we could pull together our content as well as inspiration for the overall look and feel of the final deliverables. Through this collaborative process, we settled on a minimalist and vintage aesthetic.​​​​​​​
With this direction in mind, I created illustrations that highlight a building featured in each movie. By placing these buildings front and center on a movie poster, we emphasized the goal of exploring the unique places San Francisco has to offer. When placed in the wild, the posters also offer a fun "Easter Egg" moment for passersby, inviting an interaction of scanning a QR code to see a clip from the film at that location.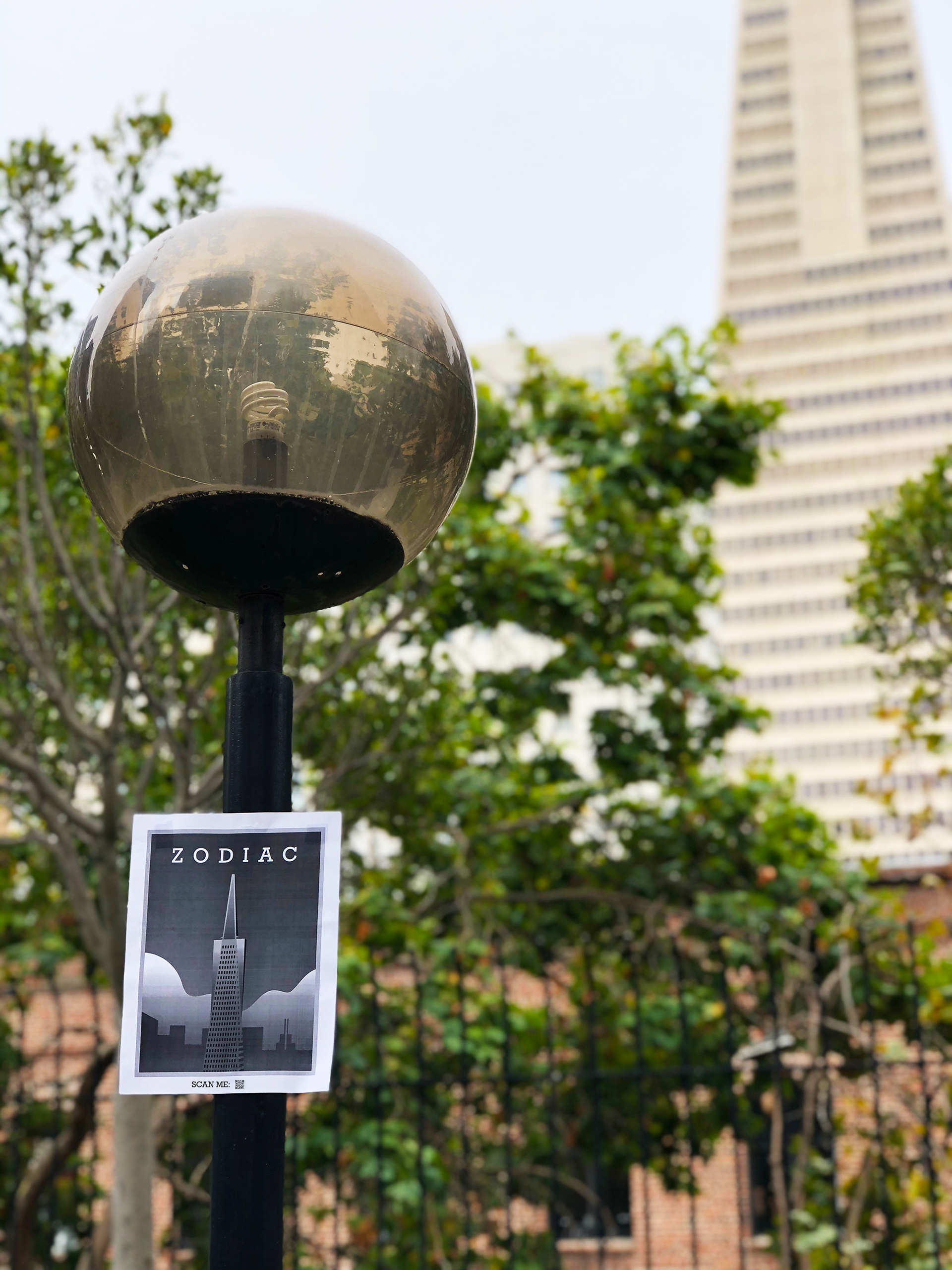 The project needed a logo for the website and merchandise, so I worked through multiple logo iterations to complement our final name - Reel SF. While we initially thought we would go with a badge logomark utilizing San Francisco landmarks, we ultimately landed on an abstract "R" that is reminiscent of a vintage film reel.
In addition to word of mouth, Reel SF was mainly promoted through a social media marketing campaign that utilized photography and movie quotes.​​​​​​​
We also held a contest on Instagram inviting people to visit as many film locations as possible in one month, tagging us with the hashtag

#thereelsf

along the way. Top winners were given a Reel SF swag pack including a water bottle, tote bag, sweatshirt, beanie, enamel pins, and a custom bicycle beer caddy.
Although we didn't end up shipping all of our ideas for the Reel SF, we heard positive feedback from people who stumbled across our designs in the wild. Mission accomplished!