Sips & Symphonies Marketing Materials
I designed a range of marketing materials for an event I planned and executed for the San Francisco Symphony's young professional group. The assets were used across various online platforms and also printed for the event.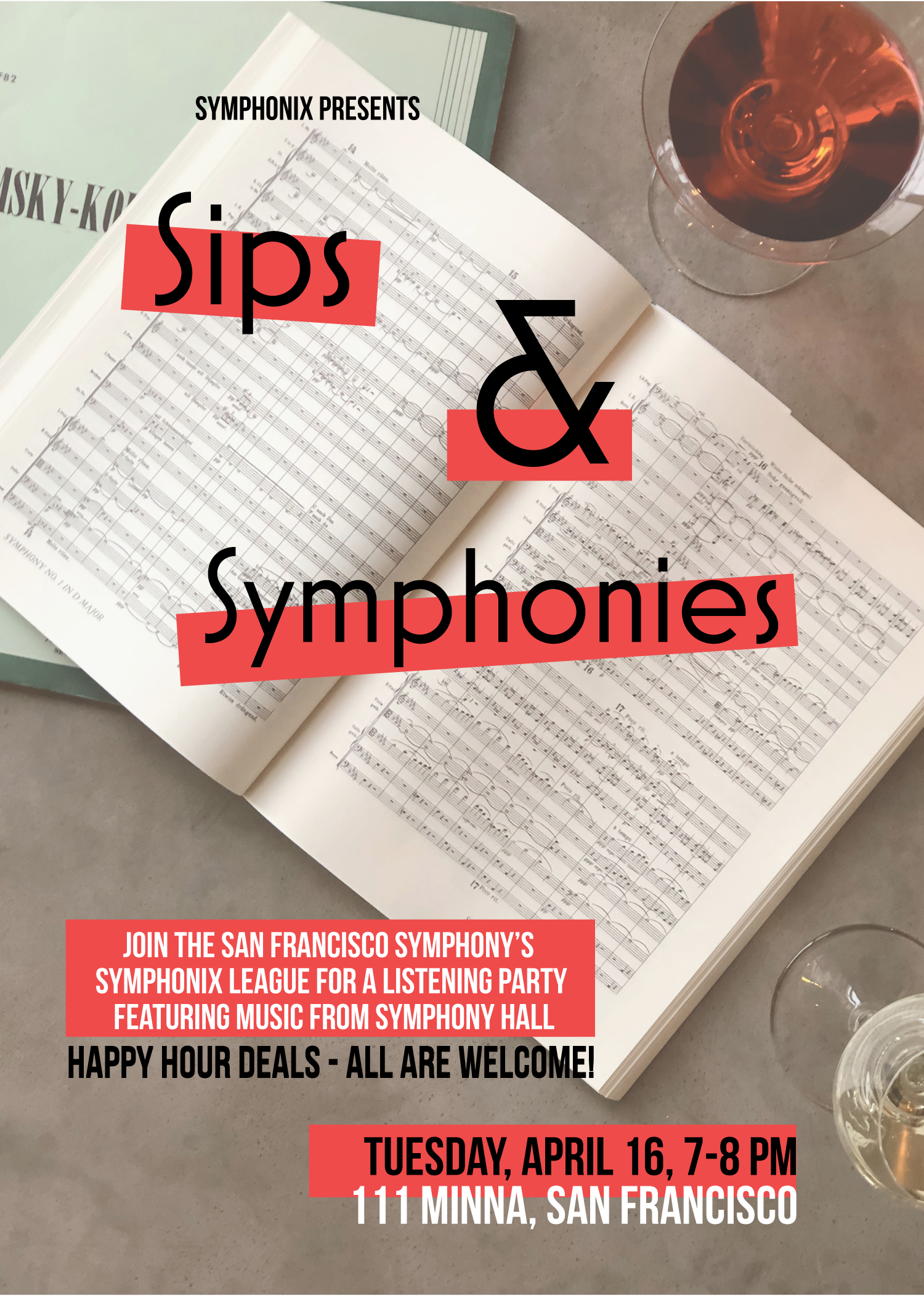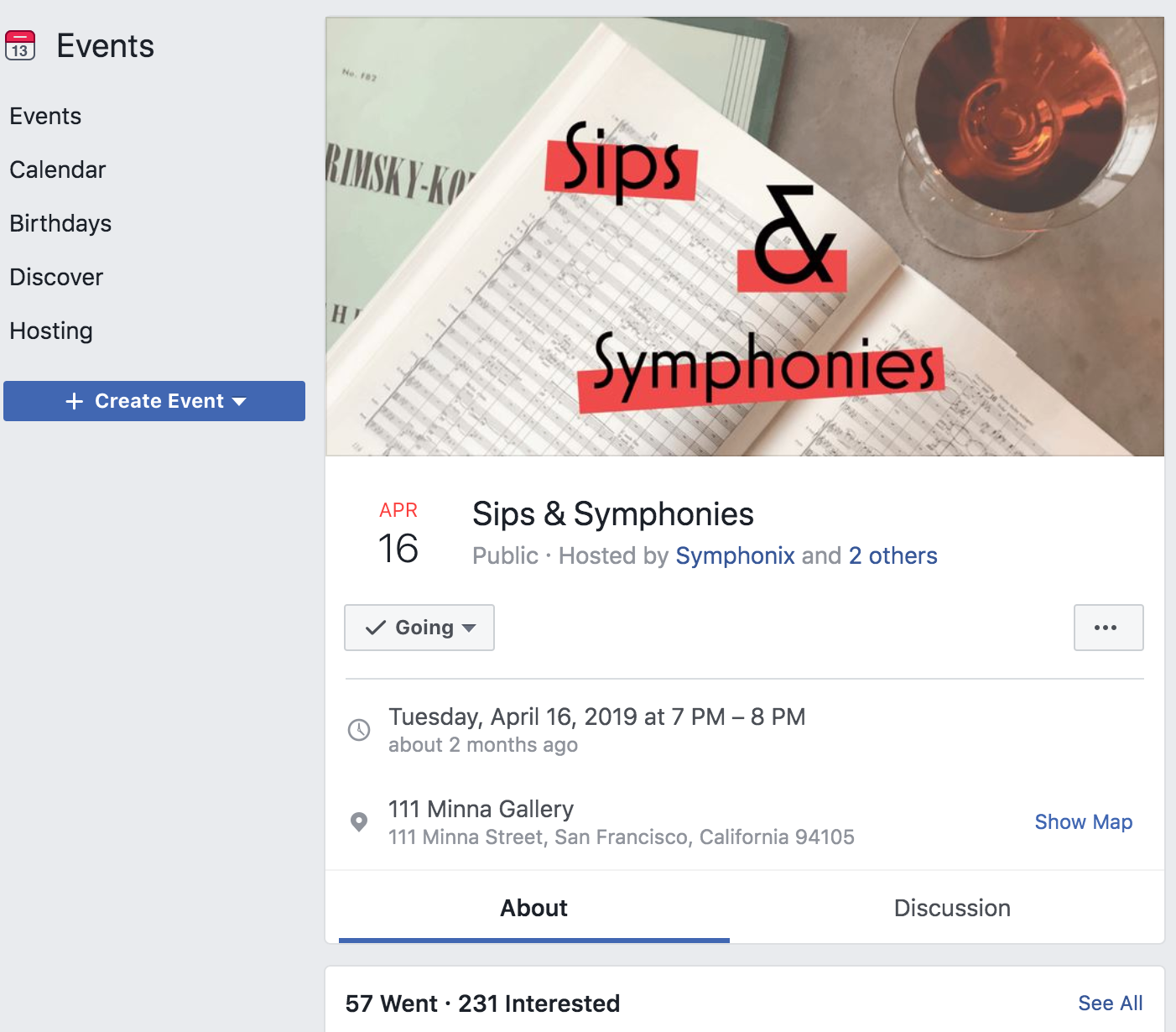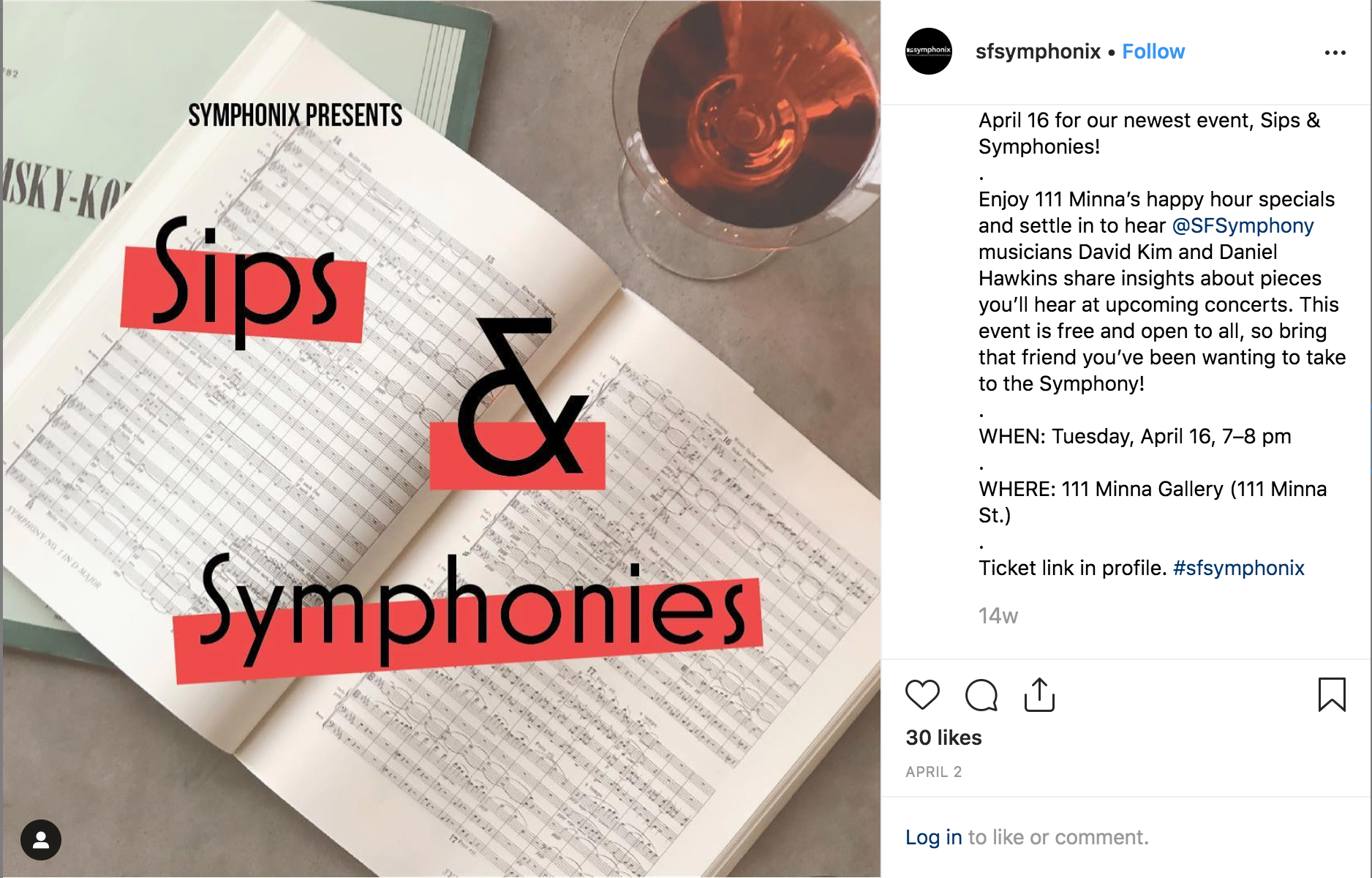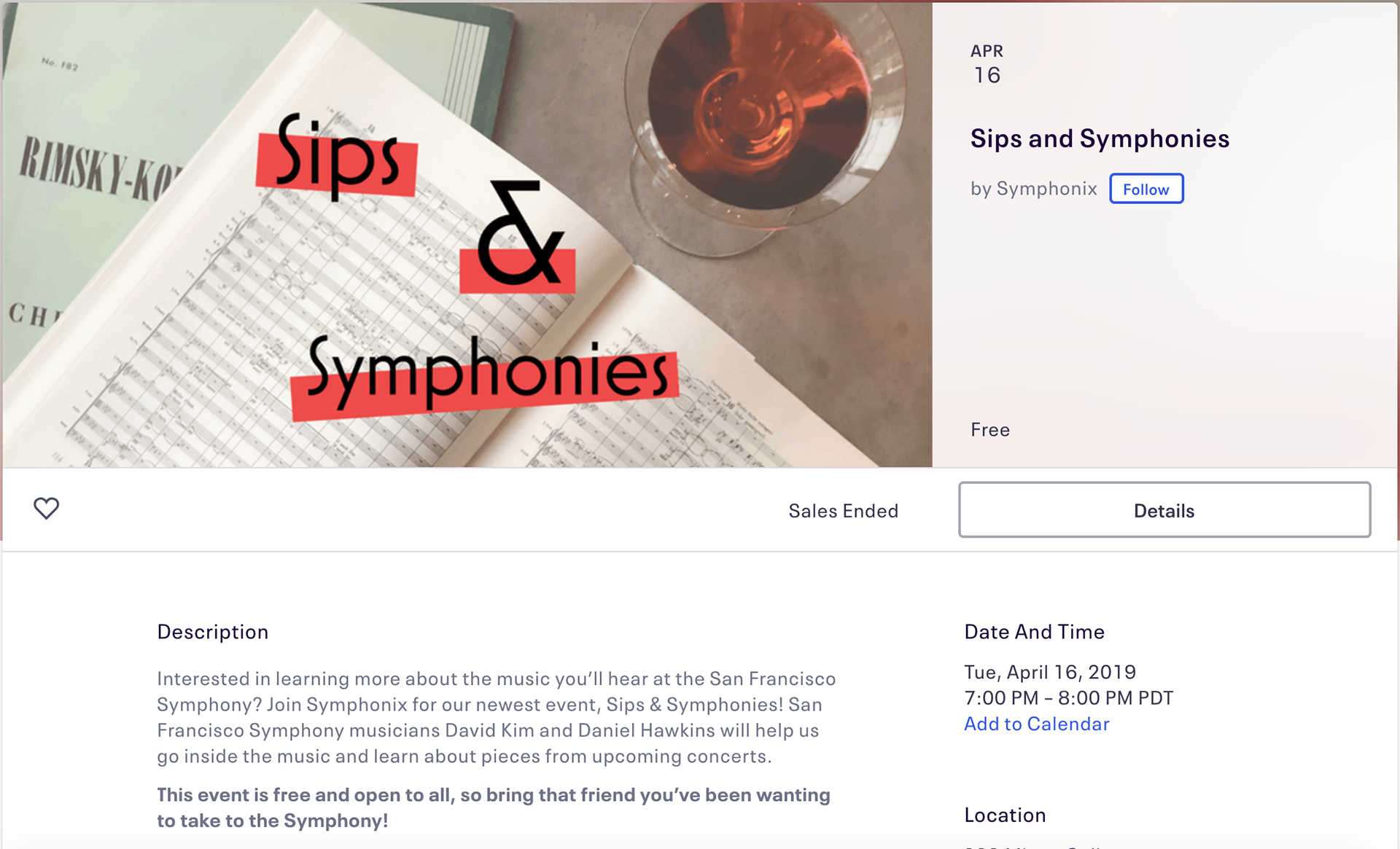 The Ring Cycle Poster Series
In celebration of the San Francisco Opera's performance of Wagner's Ring Cycle in 2018, I created a set of concert posters in the Bauhaus style.