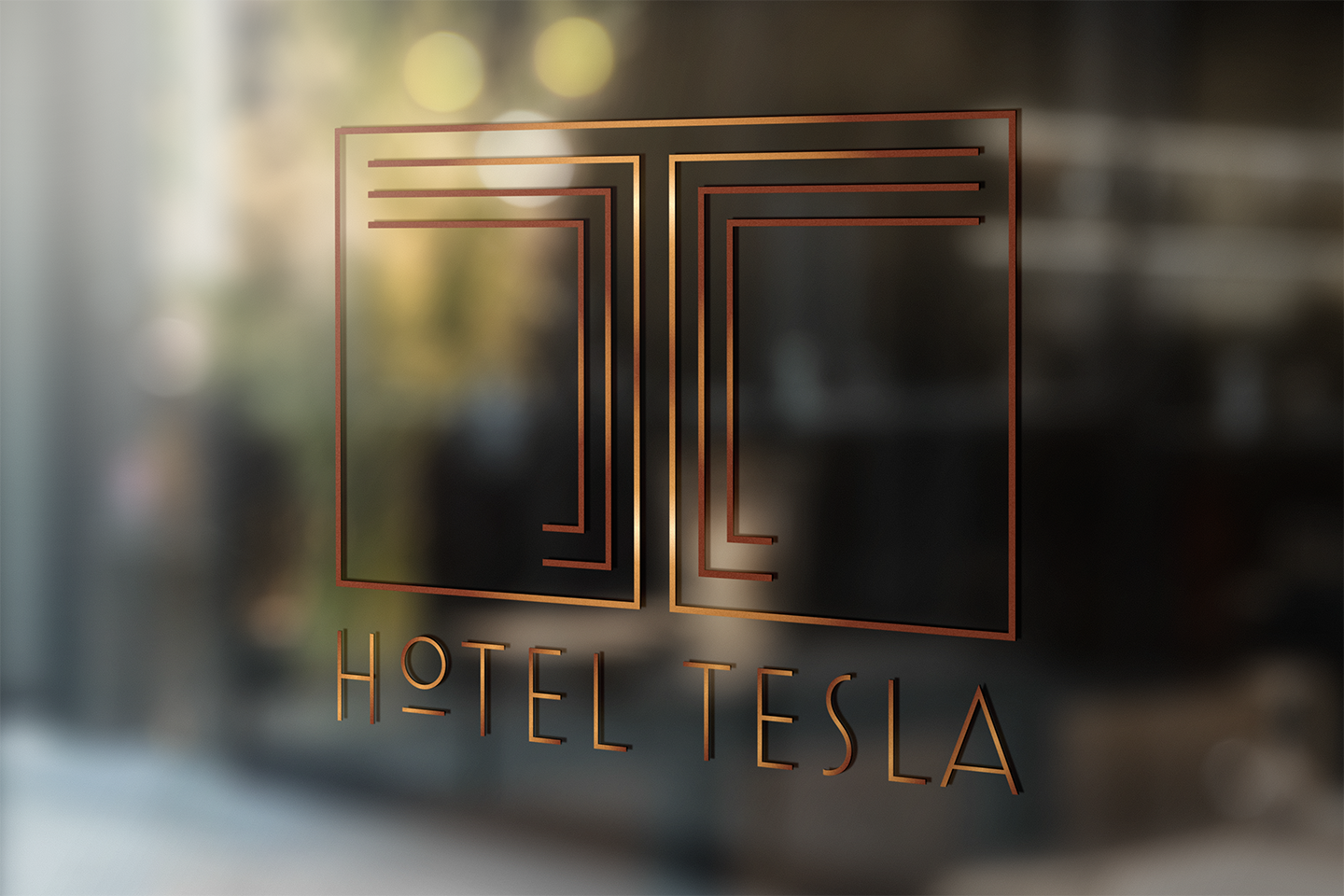 Nikola Tesla is the sometimes forgotten hero of science, known for his experiments in electricity and eccentric behavior. While it is easy to remember Tesla as an offbeat scientist with poor marketing and budgeting skills, a deeper look into his life shows Tesla to be much more than that. Tesla had unique hobbies, was always impeccably dressed, and spent the last 10 years of his life living in the Art Deco-styled New Yorker Hotel.
Hotel Tesla is designed for travelers seeking a memorable hotel experience in NYC.

The boutique concept accommodation has a vibrant atmosphere inspired by the esteemed inventor. Hotel Tesla not only incorporates sleek and industrial design elements to channel Tesla's legacy, but it also utilizes cutting-edge technology to enhance your stay and further the inventor's vision of a connected and efficient world.
Corporate identity package
​​​​​​​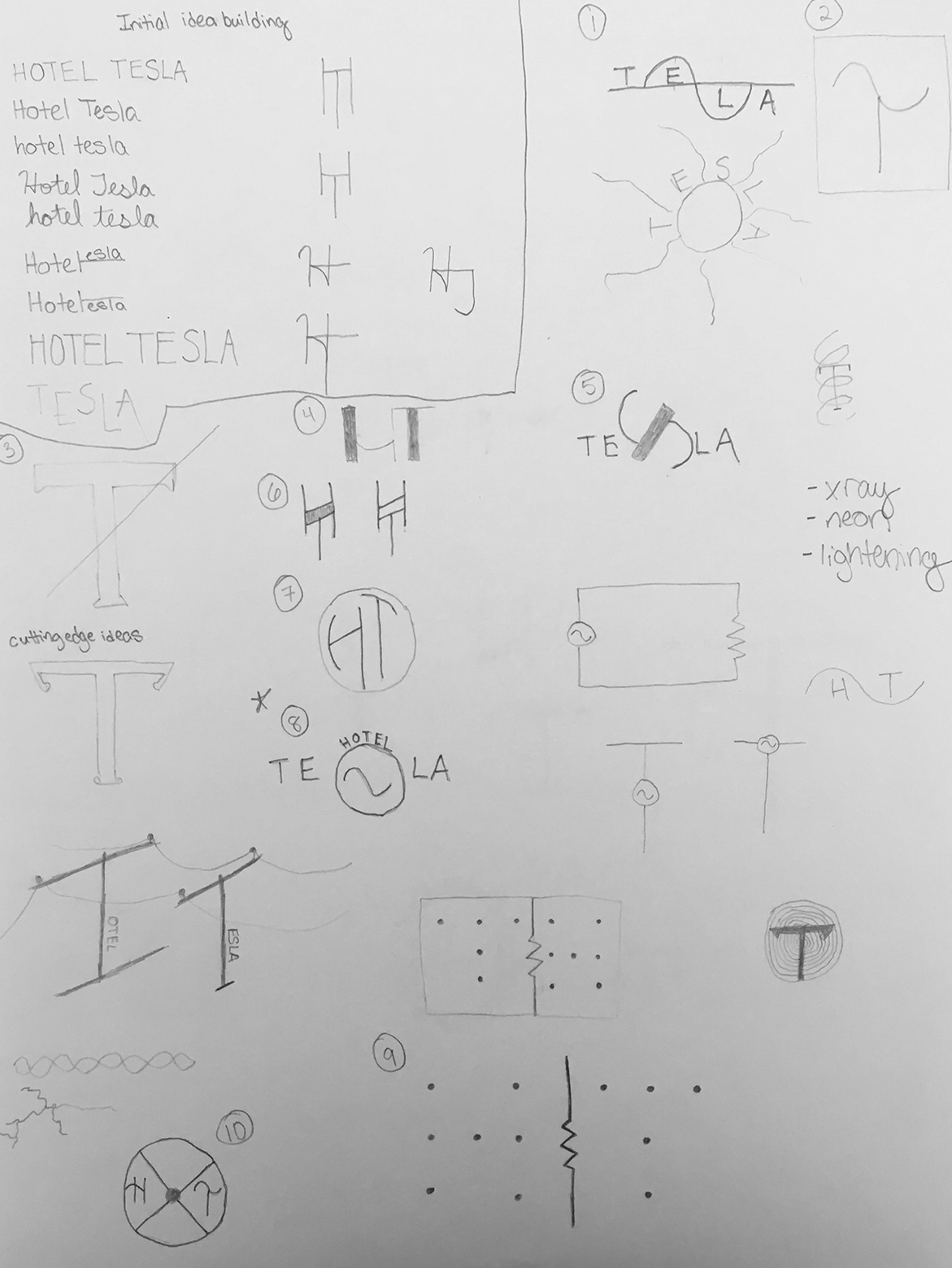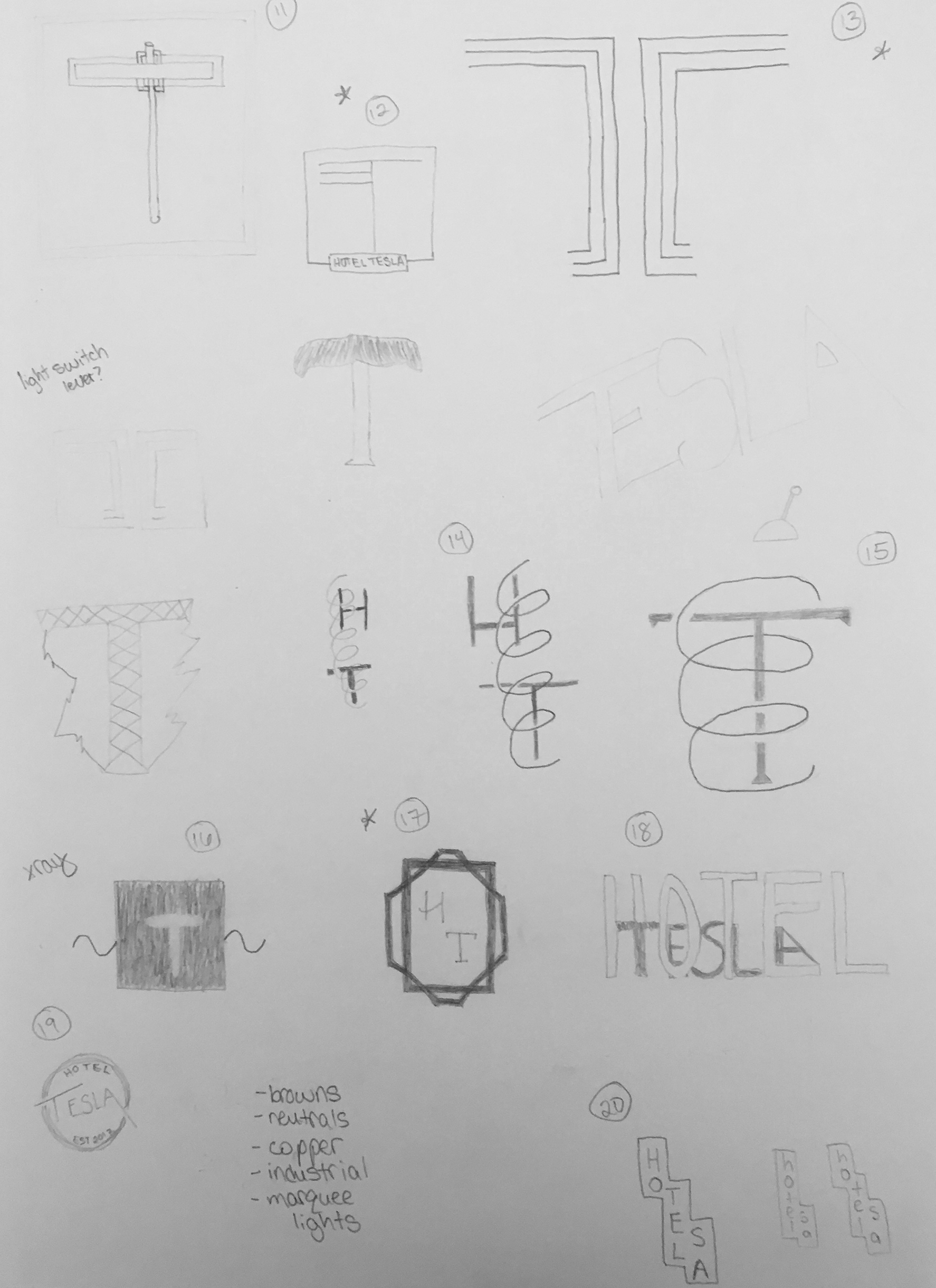 Inspired by Tesla's own striking style and personality, his namesake luxury hotel has an industrial yet sophisticated aesthetic. The logomark is a prominent letter T inspired by early Tesla patent sketches. Additionally, the color palette of black, white, and copper reflects the electrical and mechanical nature of Tesla's inventions while complementing architectural details of the hotel's Manhattan location.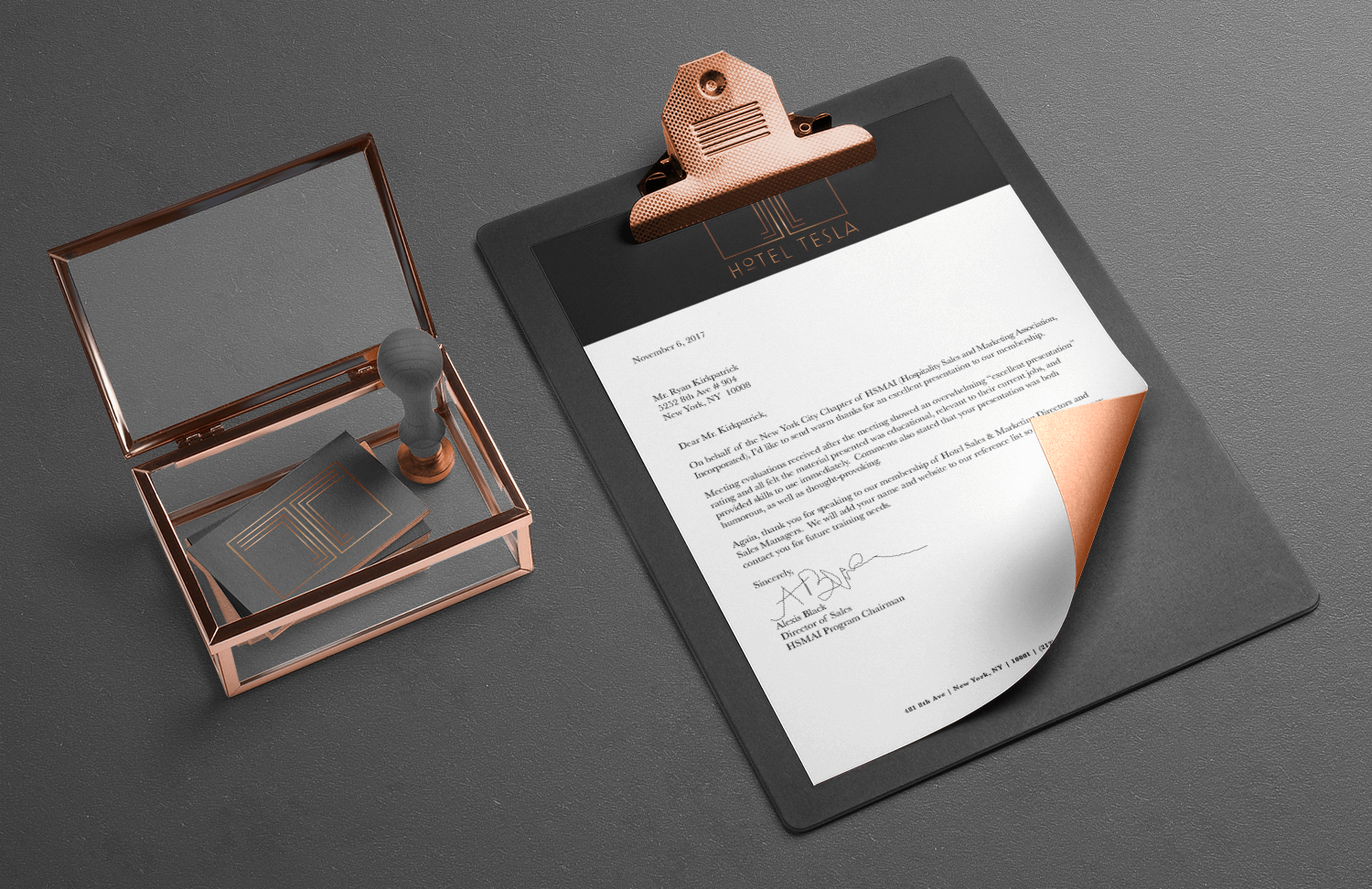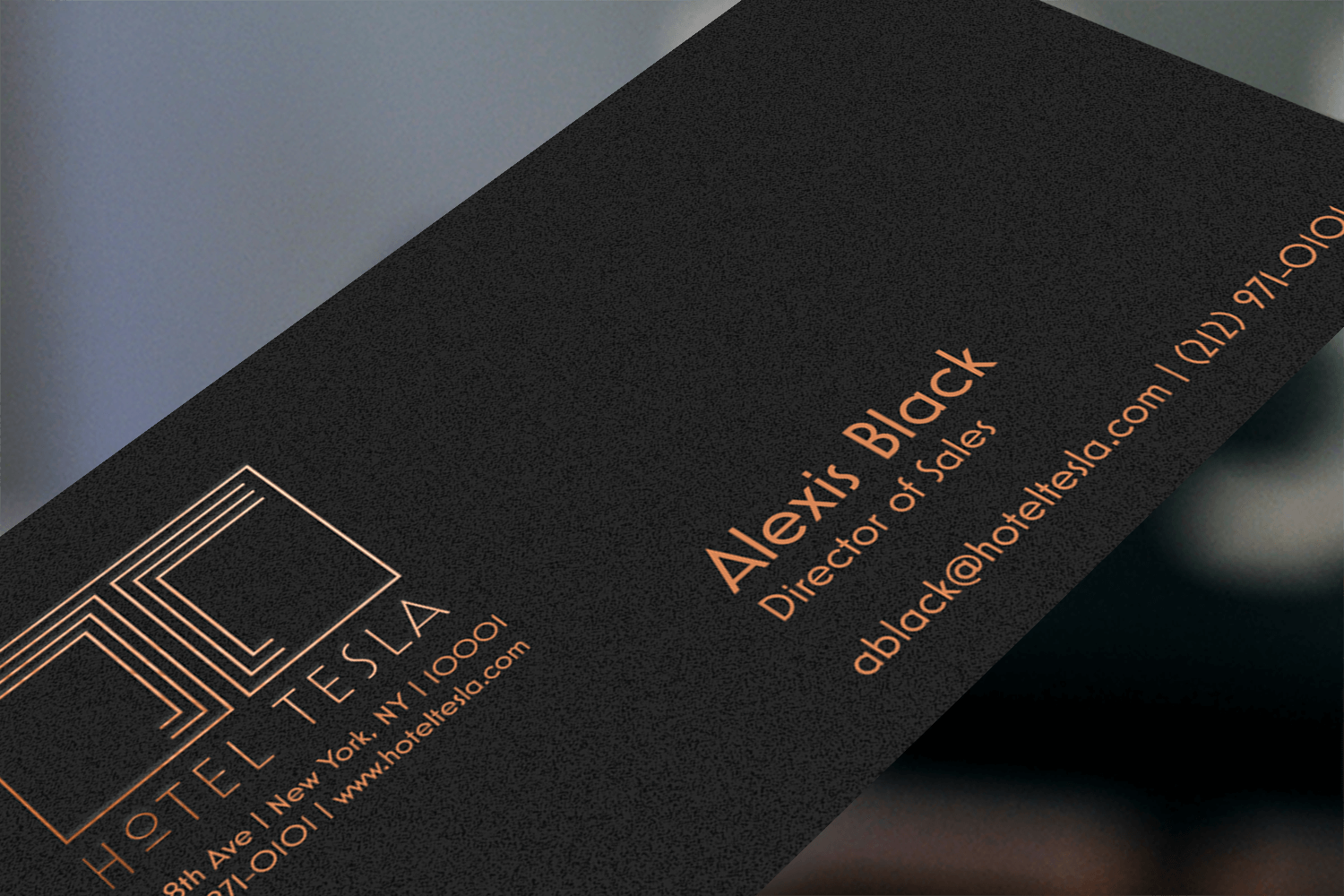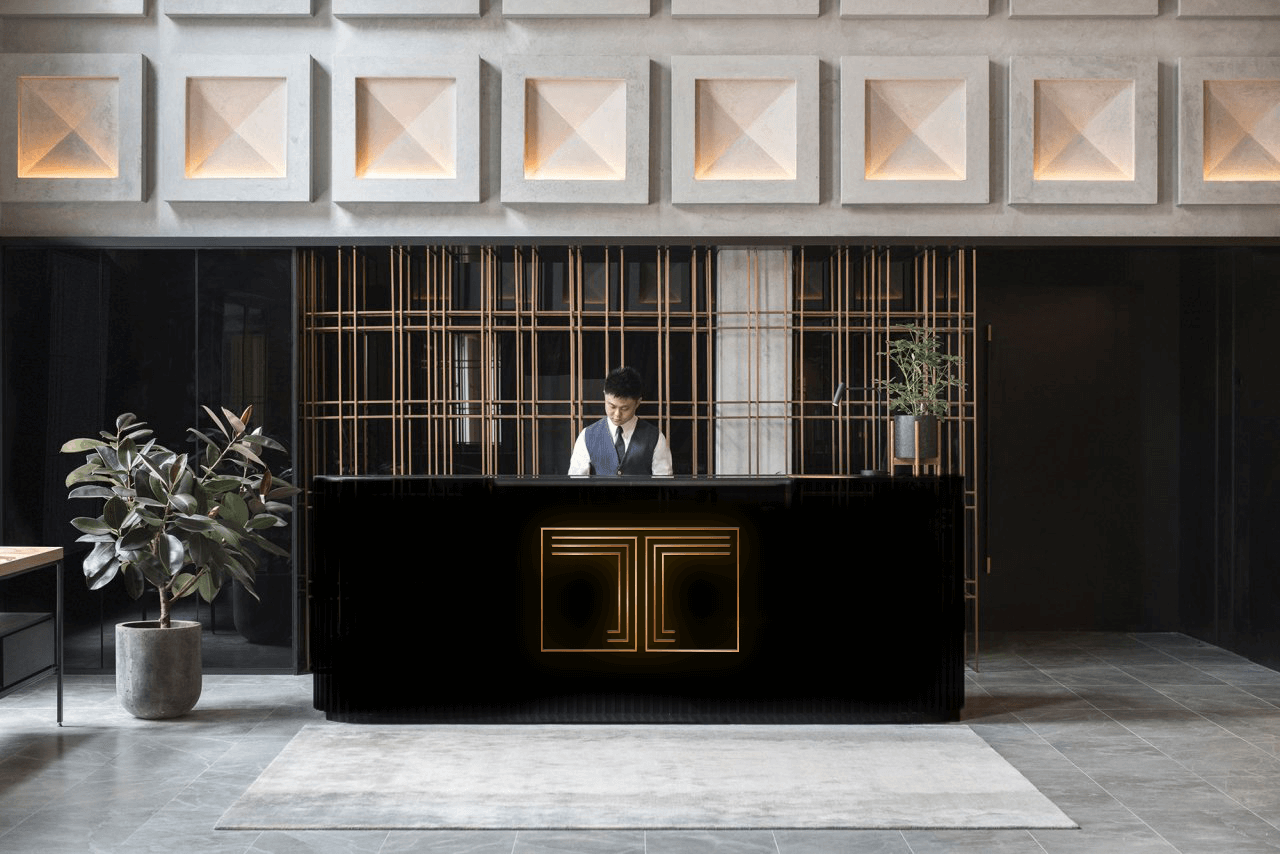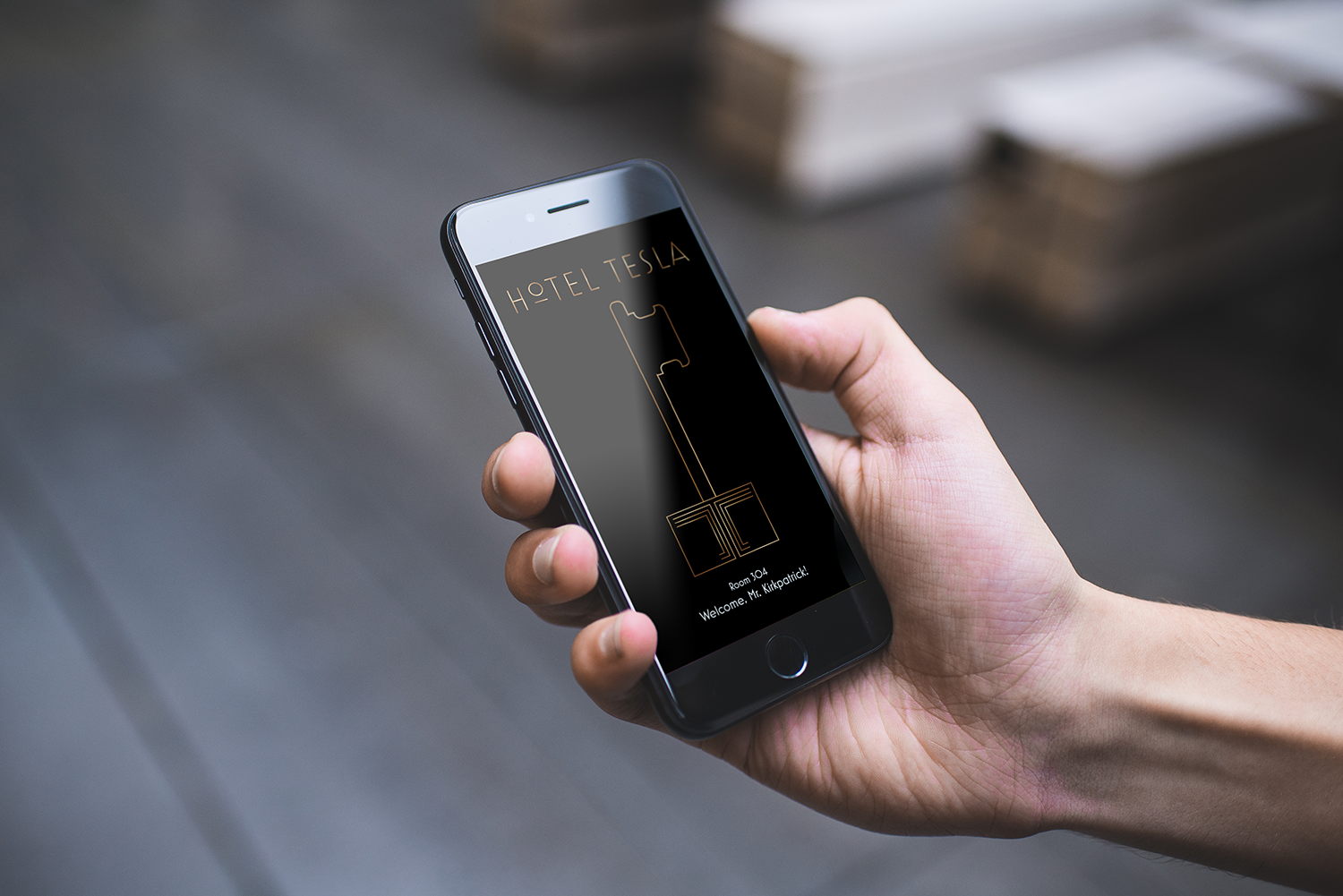 Hotel Tesla hosts an annual New Year's Eve gala that invites guests to spend the night in style. 
The website's "Special Events" tab directs users to custom landing pages for major events. The New Year's Eve landing page gives the user further information on event details and entertainment specifics.